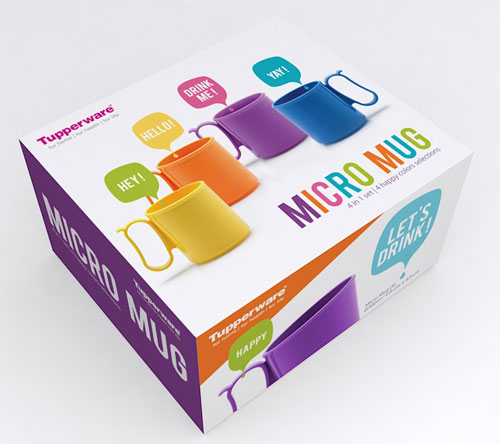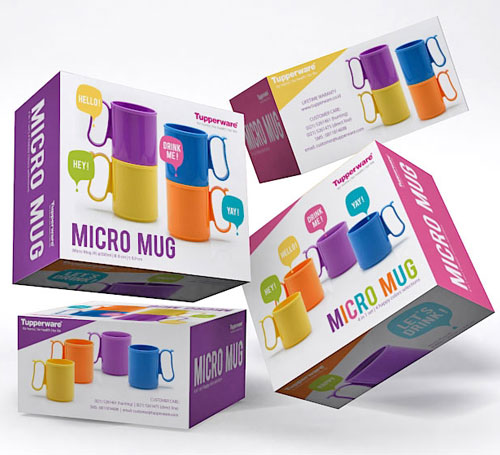 Whenever a new product were sent to me to have the packaging designed … I always let the product to just talk to me, or just play around on my desk. Well … something like the tea cup and the candelabras in Beauty and The Beast talks to Bella :D (well ... in this kind of business ... it's definitely helpful being imaginative)
So when this foursome arrived on my desk … I can see them being friendly, playful, and active ( they run and jumps around + they like to make fun of each other ... they're cute sisters ... what can i say?!). So based on that image … I am inspired to created a fun playful packaging with each mug saying "hi" and "hello".
And here they are ... finally displayed instore at Pondok Indah Mall ...